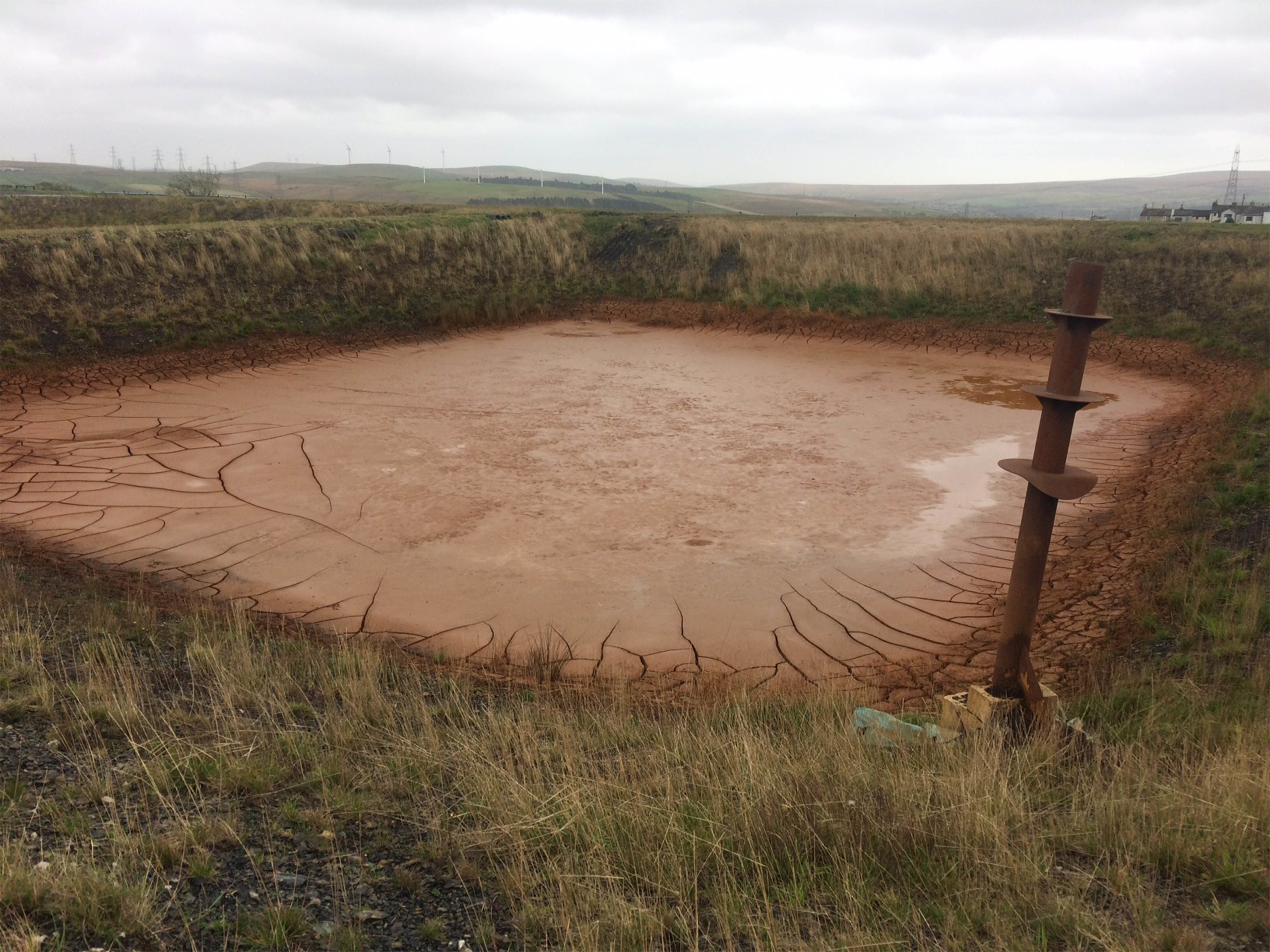 Deerplay Hill, Bacup, Lancashire

The Mine Water Treatment Site at Deerplay Hill sits high up on Todmorden Moor - the source of the river Calder in the Lancashire Pennines - overlooking the wind farms that have sprung up in recent years. The landscape is formed of shale, mudstone, sandstones and gritstones, the ground is a thick layer of hill peat covered in scrub grasses and heather. The peat minerals in the ground influence the colour leaching from the old mines which appears dark brownish orange in the landscape. When the ochre has been dried and ground and painted in a transparent medium like watercolour it reveals a wider register of colour from dark charred brown with a tinge of purple, through to a golden-orange undertone.

The relatively small scale of the mine workings in this region, which mainly closed around the 1960's, are a reflection of the geological fracturing of the coal fields caused by fault lines cutting up and displacing the coal field.